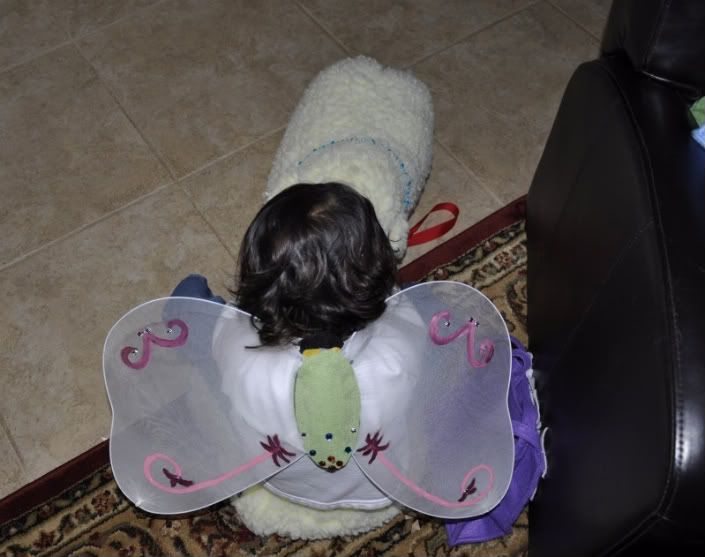 Sheep dress up
Norah's last test was between 60 and 40 DB with speech recognition at 35 DB, Well this week her hearing test was 35 to 30 DB with voice recognition at 30DB. That is a big jump in the right direction.
She did her best to blow the test too; she was just not into it that day after we had already had speech therapy. She wanted to play more than do a hearing test, she is four so
what you going to do?
Still big kudos to Miss Norah you have come along way in a short time.