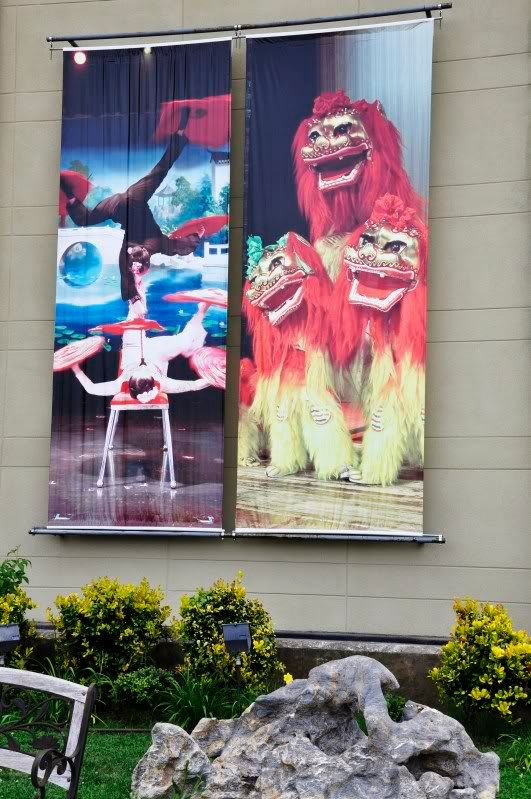 Chinese children reunion in Branson.
We took Norah to go see the Acrobats of China in Branson. She really liked the show and was clapping the whole time. The show started late. They said it started late because they were going to wait on some other parents from far away that were coming, but I think it was because they didn't sell enough tickets for the private show for the adopted kids. So they waited until 3:00 o'clock when the regular show was going to start. Anyway so the adopted kids from China didn't get a private show like was advertised but Norah didn't know it was suppose to be private any ay. She didn't care, but waiting the extra two hours at the theater wasn't too fun for her. She did have a good time at the pre show festivities at the Welk Resort and got to have fun at the water park associated with the resort. She spotted this baby bird that had gotten so wet from the storm the night before that it could not fly.
Ha-ha! In one of these photos she has my MP3 player on her side because she thinks it is a cell phone and she wants to be like Dad. She will wear it all day take it out and talk to whoever it is she thinks that she is talking to. Norah still does not talk much; we still think that will come with time and lots of practice.
What else. Oh our fruit is doing very well this year. Some to well. I need to pick some of it off before it breaks the branches.