We took Norah to her first Independence Day celebration last night. She got hyped up on cotton candy, hot dogs, Popsicles, and diet coke all which were provided free by the church and the city. I remember when we attended the celebration last year thinking that we would have Norah here with us to see this next year, it was wonderful to have that dream come true.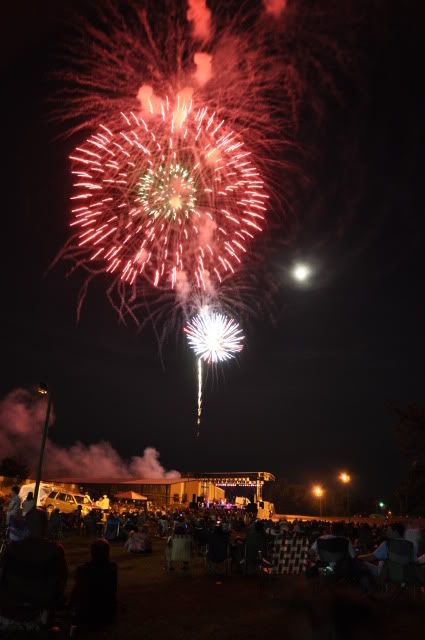 After her speech therapy appointment at Children's we hit the foutain again. The days are numbered for the watermelon swim suit. She got the purple sunglasses at her doctors appointment that she had on Tuesday for preparations for a Cochlear Implant and has had them with her the last two days.
I took Norah to the Fun Factory to play on the jumpers. It was a hit, she played for two hours on the slides and some of them were really steep. She has come a long way in a short time.