Norah's day at Children's was long. We got there at 10:00am and did not get out of there until 4:50pm. She did fine with the anesthesia and was a real trooper. She did better than we thought with such a long day without food. She was finally able to eat something at around 4:00 PM while we waited for our last appointment with the Cochlear Implant DR. It was killing us for her to sign over and over that she wanted to eat.
We had good news though, it will be a tricky surgery because of the location of Norah's facial nerve and her cochleas are a little malformed. Norah still is a good candidate for the surgery in one or both ears although we will be doing just one to start with to see how she does, and then decide what to do next.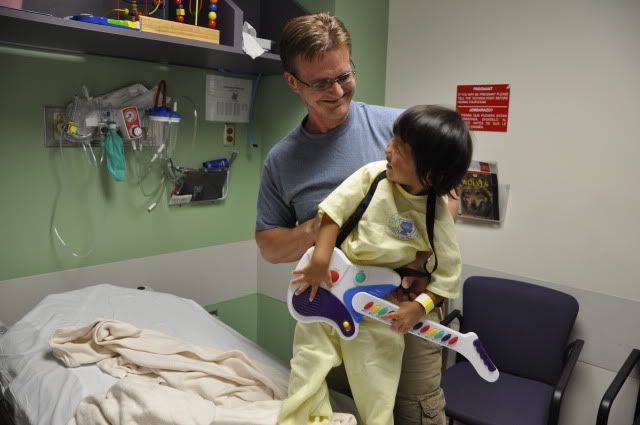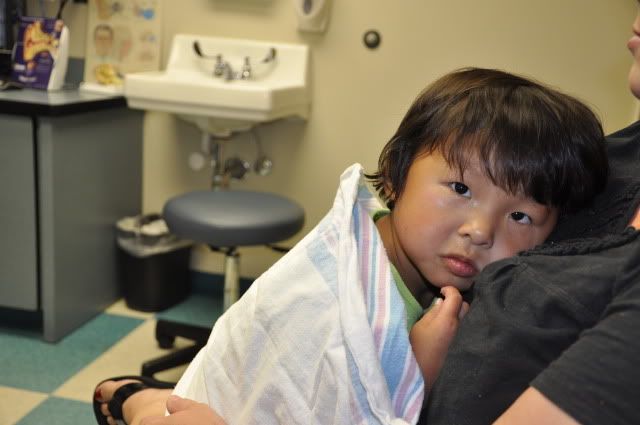 This is her at 4:30 "Dad, I am done and I want to go home".