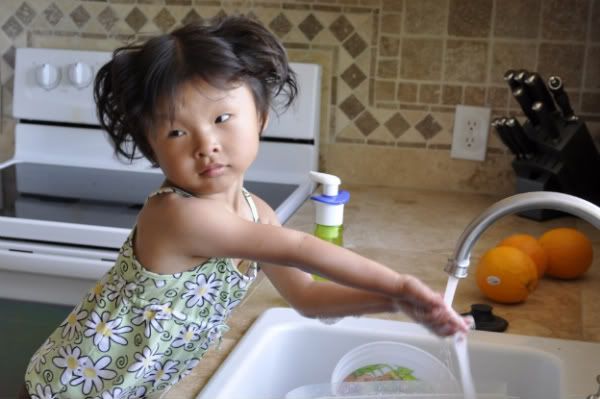 Why can't my dad get me out of the house just one morning with out toothpaste
residue
on my face. I
mean
sure I fight him like the world is coming to an end when it comes to brushing my teeth in the morning but still how hard could it be.
Oh and one more thing, if you are thinking about buying a sweet set of MC Hammer pants that I heard were on their way back in, please don't. "Hammer time" was fun but should not be
repeated
EVER.
Ha ha
The big fishing derby is next weekend so I took Norah fishing for the first time this week to give her an idea of what to expect. I had found her a fishing pole at a yard sale for $2.00, she loved it. She
caught
two catfish that we put in our pond in the backyard.
This weekend we also went to the grand opening of the new H
eifer
International compound in Little Rock to their family day. They put on a pretty good time for the kids.
This alpaca has a Tina Turner hairdo if I ever saw one.
While we were at the H
eifer
party I
noticed
quite a few families with the same make up as ours. I even had one lady come up to me and say how pretty Norah is and that we had her and her friend
cracking
up at the River Fest a
couple
of weeks ago when we were playing in the fountain. Norah and I were so into the moment playing in the fountain that we
didn't
even see them.
Glen